CHASE YOUR DREAM, INDULGE YOUR PASSION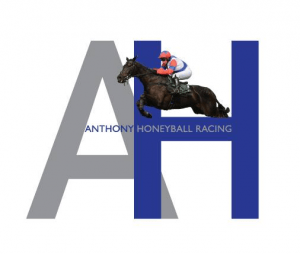 With Anthony Honeyball, owning a racehorse is straightforward, great fun and very exciting. There are lots of different options available, depending on the depth of your pockets, and how involved you want to be with making decisions. We believe that our strength lies in being able to source young unproven horses that go on to have good potential.
You own the horse outright. All expenses will be yours, and so too will any prize money proceeds. You will be able to name your horse, choose its colours and, if you want to, have a close involvement in deciding running plans. 
With syndicates (and also partnerships), the costs are shared, and so too are the highs and lows of ownership. This is a great way of meeting people with similar interests and going on a sporting journey together. Partnerships are usually between two and six people, whereas syndicates are often bigger, perhaps ten or twelve. Click here to view our current syndicate options. 
Unless you're managing the syndicate, all of the admin oversight is left to someone else! You will receive regular communication on how your horse is progressing, as well as having social events such as stable visits organised for you. You'll be able to share the thrills and spills of racehorse ownership with others who are equally as invested – and excited – as you.
Many businesses purchase and race horses to promote their brand. It can be an exciting, and extremely effective, promotional tool. Talk to us about how racehorse ownership could benefit your business.
All owners must be registered with the British Horseracing Authority, racing's regulatory body.  
If you're new to the sport the administration can seem a little daunting.
Fear not, because Sophie in our office will be very happy to help you with any or all aspects of the process.  
To find out more, click here to be redirected to the BHA website (opens in a new window). 
"Anthony's attention to detail and technical knowledge is unsurpassed.
He makes all owners very welcome, whether a syndicate member or a multiple sole owner and what
 they get is the truth – whether it's good news or bad, and that's what all owners want."